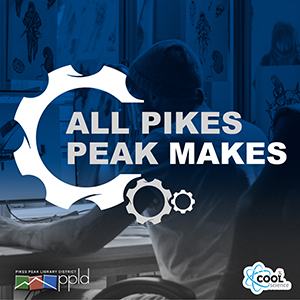 Explore the world of making this October with All Pikes Peak Makes! Due to COVID-19, this event is going virtual for 2020!
A maker is someone who creates - to be innovative, to solve problems, to bring something beautiful into the world, or simply to have fun. They have an idea and they bring it to life. Making can encompass just about anything, from high tech to low tech to no tech, from art to fabrication to artistic fabrication, from needles to table saws to software.
Celebrate making with us!
These events are in partnership with Cool Science.