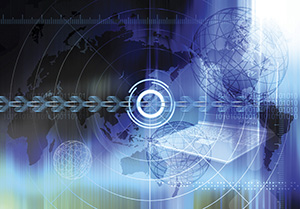 PPLD invites you to attend in our 4th Annual Business Resource Fair on Mon., May 13 from 9 a.m. to 2 p.m. at Library 21c.
The goal of the Business Resource Fair is to make entrepreneurs and businesses in the Colorado Springs area aware of the many resources available to help grow their businesses.
Attendance is FREE!
Programs
CreateSpace
10 - 11 a.m.: Business 101 with Colorado Springs Business Journal
11 a.m. - noon: Colorado Springs – Open For Business with Colorado Springs Economic Development Office
1 - 2 p.m.: Understanding Small Business Financing with Becky Fuller, ANB Bank and Colorado Enterprise Fund
Make I
10 - 11 a.m.: Government Marketing: It's a Treasure Hunt with Procurement and Technical Assistance Center
11 a.m. - 12:30 p.m.: for Cybersecurity Simplified with Firma IT
1 - 2 p.m.: How to do Business with the State with Colorado State Purchasing and Contracts Office
Vendors
Academy Bank
Advantage Medical Testing
American Dental Group
ANB Bank
AutoShop Vocational – Gregg Sheldon
Becky Fuller
Best Version Media
Better Business Bureau
Colorado Department of Labor and Employment
Colorado Department of Personnel and Administration - State Purchasing and Contracts Office
Colorado Enterprise Fund
Colorado Springs Black Chamber of Commerce
Colorado Springs Business Journal
Colorado Springs City Clerk
Colorado Springs Economic Development
Colorado Springs Fire Department
Community Banks of Colorado
Concilio Hispano de Empresas de Colorado Springs
Colorado Springs Gazette
Connecting Communities
Discover Goodwill
DocuMart - Rebecca Clark
Eagle and Crane Coffee
Eastern Plains Chamber of Commerce
El Paso County Economic Development
Emerald Lighthouse
GalaxyFest - Lynda Cink
Goodwill Staffing
HR Branches
Infinity F & B Staffing Solutions - Anthony Perez
KRDO
Latino Chamber of Commerce of Pueblo
LeaderQuest
LegalShield
Maui Mastermind
My Insurance Team - Chuck Bader
Onward Opportunity
Paychex
Peak Communication System
Peak Startup
Pikes Peak Community College - Enrollment Services
Pikes Peak Regional Development Corporation
Pikes Peak Small Business Development Center (SBDC)
Pikes Peak Workforce Center
Precision Insurance Services - Heather McBroom
Procurement Technical Assistance Center (PTAC)
Profile by Sanford –Bri Ament
Sand Creek Library Makerspace
SCORE - Colorado Springs
SecureSet
Senior Resource Council
Small Business Administration
Small Business Administration - Boots to Business
Southern Colorado Women's Chamber of Commerce
Springs Choice Welcome Service
TAF Promotions
Terra Essentials
Transamerica
Tri-Lakes Chamber of Commerce
UCCS College of Business
US Census Bureau
Vectra Bank
Watchdog Warrior - Tamyra Wallace
World Financial Group
Interested in participating? Contact Terry Zarsky at tzarsky@ppld.org.