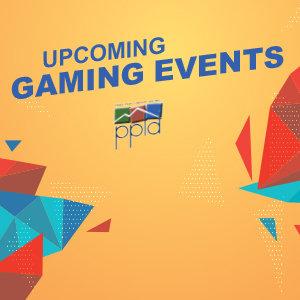 Gaming programs are designed to provide teens and tweens with a fun, safe program where they can socialize with their peers!
Live Action Clue!
Imagine the board game clue – but live! The rules will likely be a little bit different, but we'll play a version of the board game but with real people. The murder, however, will still be fake.
Find your Live Action Clue game here.
Escape Room
Time Warp escape Room: You're lost in time and the secret to getting back to 2019 is locked in a box! Can you break in, or will you be stuck in ancient Egypt, the Wild West or the Incan Empire forever? Ages 12-18.
When: Fri., Nov. 29, from 4 - 5:30 p.m.
Retro Games
Join other gamers to explore the world of classic video games on the Nintendo and Super Nintendo Classic Consoles.
Click here for Retro Game events!

BINGO
Please join us right after school for a quick hour of B-I-N-G-O! There will be snacks AND prizes. No registration necessary, just drop-in and bring your friends!
Tabletop Gaming


Love playing board games? Want to try out new games each month and meet other teens interested in board games? Come to the Teen TableTop Gaming! We will learn and play a different game (and sometimes get out old favorites as well!). Drop by and maybe you'll discover your new favorite game! (See specific event for details.)
Click here for tabletop games!
Dungeons & Dragons Club

Join teens who are passionate about Dungeons and Dragons!