Review Crew Book Reviews by Genre: Western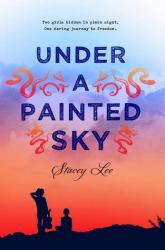 Review:
Under a Painted Sky is a fictional western story set in 1849 on the Oregon Trail. It is about two girls named Samantha and Annamae who after some unfortunate luck leave their home, Missouri, behind to start a new life, but they must first survive the Oregon Trail. While traveling along the Oregon Trail, Samantha and Annamae disguise themselves as boys to avoid unwanted attention and they join a group of cowboys, but will Samantha and Annamae be able to trust them? Under a Painted Sky is a story about friendship and self-discovery that leaves you wanting to read more. Overall, I really enjoyed reading Under a Painted Sky because Stacy Lee developed the characters very well and I would recommend reading it.
Reviewer Grade: 8
Reviewer's Name:
Emma G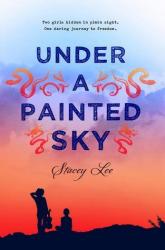 Review:
I really enjoyed this book because it was such an adventurous and suspenseful story: just my type. The main character in this story goes through so much I know I could never endure myself, but she kept pushing through it all and made it out all right. There were so many surprising things in this amazing book that happened that I never would have guessed.
Under A Painted Sky was probably the best book I've read this year. Like all books, it had a little blunder here and there, but overall I absolutely loved it.
Reviewer's Name:
Adelaide R.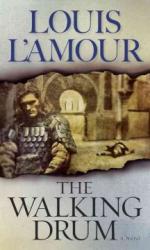 Review:
The Walking Drum by Louis L'Amour is the story of the twelfth
century adventurer Mathurin Kerbouchard and his journey to find and rescue his father who had been captured at sea. His journey takes him all across Europe and into the Muslim world, a world of culture and science that is much different than the squalid life of Europe. It is a lively story, full of exciting characters, vivid description of life in the Middle Ages, and daring exploits that climax at the infamous Valley of the Assassins. Throughout the book are many historical facts thrown in by Kerbouchard as he narrates his travels which I found interesting, but someone who is simply looking for an adventure book might find them tedious. I would definitely recommend this book to someone who loves history and travel, because it satisfied some of my own wanderlust with its vivid description of the splendors of an age long gone.
Reviewer Grade: 11
Reviewer's Name:
Grace O.