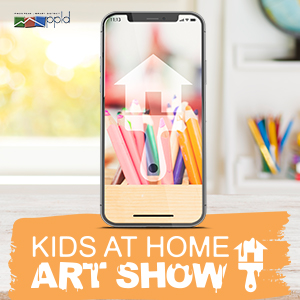 The annual Homeschool Art Show will once again take place digitally! UPDATE: Submission deadline has been extended to Fri., April 30.


All students in grades K-12 across the Pikes Peak Library District are invited to participate, whether they are doing in-person learning, a hybrid model, or are learning at home.


All types of art from paintings, sketches, sculptures, photographs, to fiber works and more will be accepted for this non-competitive event. Please take a photo of the artwork and submit along with the title of the work, artist's first name, and age.