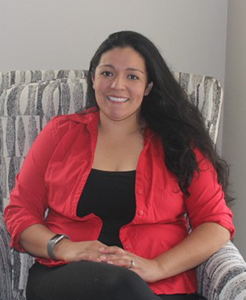 PPLD's current Maker in Residence is paper crafting instructor Monique Santos, a Colorado native and enjoys all things "Colorado"! A perfect day would be a morning hike with a friend, cup of coffee, afternoon of playing with the girls and dinner with the family. When she is not busy as a wife and stay at home mom of two daughters 6 & 4 she enjoys being a part of the Colorado Springs community. Whether it be at her daughters school, community centers, crafting events or the library she is passionate about sharing her love for creating.
She will be teaching classes throughout Pikes Peak Library District, as well as hosting open studio hours at Library 21c.
Introduction to Paper Quilling
Class Description: Quilling is a form of art that uses thin strips of paper to create designs. Join instructor Monique as she introduces you to the basic elements of paper quilling. Learn to create basic coils and scrolls that will set the foundation for endless possibilities.
Studio Hours at Library 21c
Thu., June 28 from 10 a.m. - 1 p.m.
Fri., July 6 from 1 - 4 p.m.
Sat., July 28 from 10 a.m. - 1 p.m.
Mon., July 30 from 5 - 8 p.m.
Sat., Aug. 4 from 1 - 4 p.m.