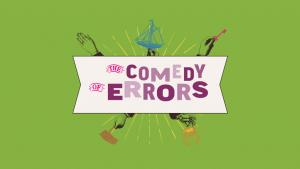 Theatreworks' is building on its four decades of summer Shakespeare by presenting a nimble, zany, 75-minute adaptation of the classic Comedy of Errors. Seven actors play a whole city (including two sets of twins separated at birth and hilariously reunited!).
When: Jan. 24 at 7 p.m.
Where: Knights of Columbus Hall, next to Penrose Library.

The performance is appropriate for all ages and perfect for adults, teens, and families - especially families with late elementary students and above.